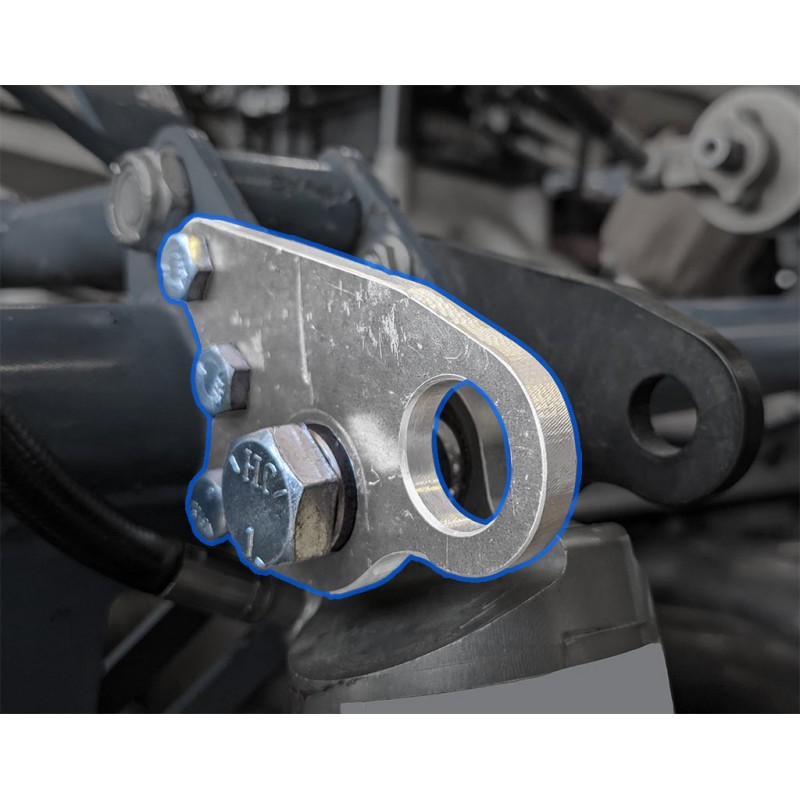  
Rocket XR1 LF Shock Mount
Kit to convert the LF upper shock mount on a Rocket XR1 to the same through bushing style as the rear mounts which make it much easier to install the upper shock bolt. 
Kit includes the following:
1 - .25" 6061 Aluminum Mounting Plate
1 - 1/2"-13 x 2.75" grade 5 bolt
1 - 1/2"-13 Nylon locking half nut
1 - .75"ODx.5"IDx.875" 4130 Chromoly bushing
The rear mounting plate and one .500" bushing are reused. 
Also check out our RF Shock mounts found below!