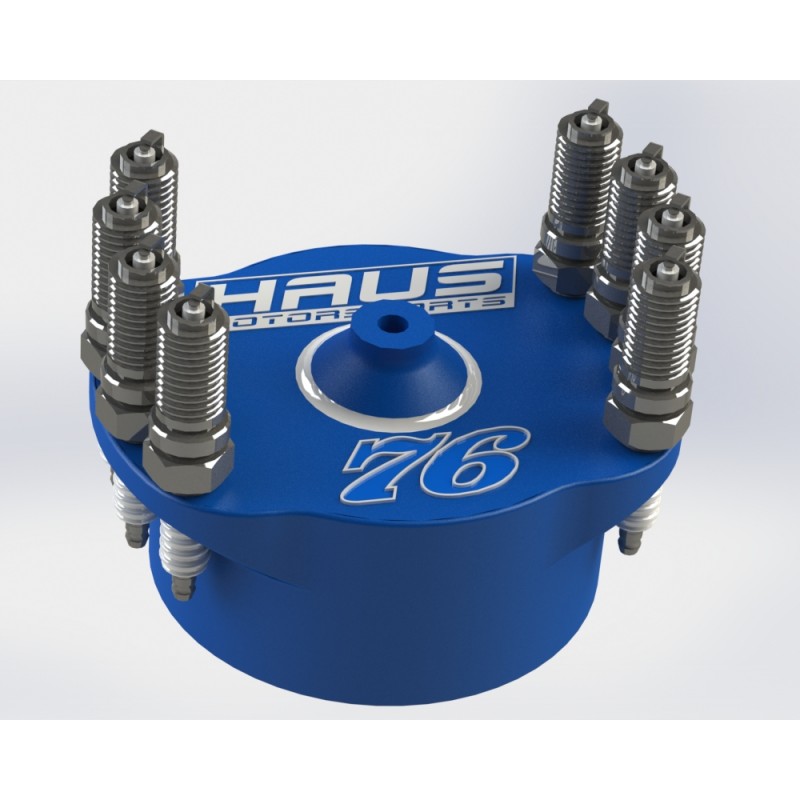  
Haus Motorsports Carburetor Hat
Haus Motorsports carburetor hats keep water and dirt out of your engine, while allowing easy organization and evaluation of your spark plugs during the week. Hats have 6 vents with internal baffles that allow evaporation of fuel and moisture during the week to minimize corrosion while preventing a direct path for water to enter the carburetor during weekly washing.
Please review the dimensions shown in the image and make sure there is adequate clearance for your carburetor and will work for your application.
Hats are 3D Printed from tough PETG plastic and can be customized with your teams logo and number for an additional charge. Please provide artwork or clear image of your teams logo and number if selecting the customized option. Logos and numbers can only be added in one color.
Please note that the surface finish and resolution of logos will be consistent with the 3D printing manufacturing process. There will be minor variations in color and you will be able to see individual layer lines from the plastic extrusion.
A proof for approval will be provided prior to manufacture for any custom orders. Please allow 3 days for the proof after order and 1 week to manufacture.